Teacher Evert van de Grift goes sky-high as a film producer with his Fashion Chicks
Evert van de Grift not only is a teacher in Visual Communication and Moving Media Design at Fontys Hogeschool ICT, he is also a film producer! And… a successful one! The last few weeks the #fashionchicks already became a true hype on social media. The film is about vloggers, young people who keep a diary online by means of videos. By using social media in a smart way, the trailer of the film already had over 200.000 views on YouTube. The hashtag #fashionchicks already made it to trending topic several times, even before anyone had seen the film, according to Omroep Brabant.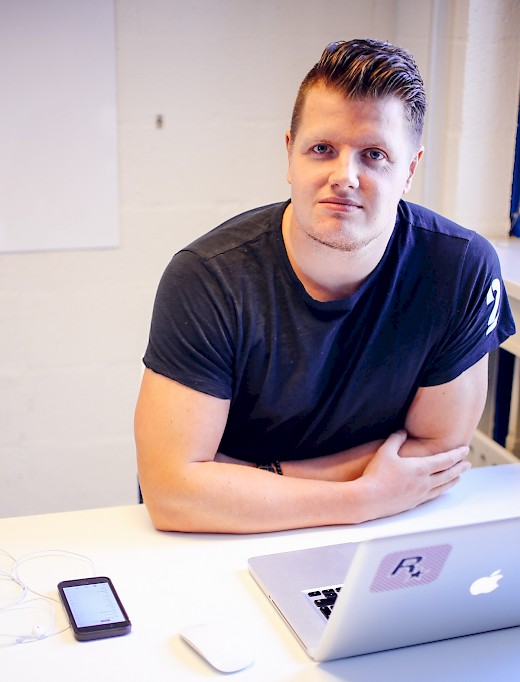 Evert had consciously chosen to bring his film under the footlights through social media. "Our target group doesn't watch TV a lot, instead they are very active on Instagram and YouTube, that's what our complete focus is on. By Dutch standards, that is a very pioneering way of doing marketing". And... it has paid off! On Instagram the film already has almost 20,000 followers, Twitter-account of Fashion Chicks is being followed by over 4300 enthusiasts and the Facebook-pagina was liked almost 1700 times.
The story
Esmee (Liza Sips) is an introvert girl with simple roots. She dreams of becoming a fashion designer and she would like to wear designer clothes, but she cannot afford this by a long shot. When Esmee is admitted for an internship at the fashion company par excellence, Wolff Fashion, she quickly gets downgraded to warehouse worker. Even though she is really sad about this, it does give her access to disapproved designer clothes. Esmee starts to design clothes herself and creates an on-line alter-ego called 'Lizzy'. As a result of a coincidental performance at the Fashionweek, Lizzy and her blog become instafamous.
The ultimate fashion director, who also happens to be the founder of Wolff Fashion, Victoria Wolff (Victoria Koblenko), even wants Lizzy to become the blogger of the leading fashion company. Esmee has to start living a double life, but Lizzy is starting to exert more and more influence on her private life too. At the same time, the risk that she's being uncovered grows larger and larger…
Pip Schellens, Robin Martens, B-Brave and Patrick Martens also star in this romantic comedy. One of the Netherlands' most popular beauty vloggers, Beautygloss' Mascha Feoktistova, also plays a minor role.
Evert, well-done!
Watch the trailer: