Alumni Fontys Hogeschool ICT have their own Virtual Reality stands at Bright Day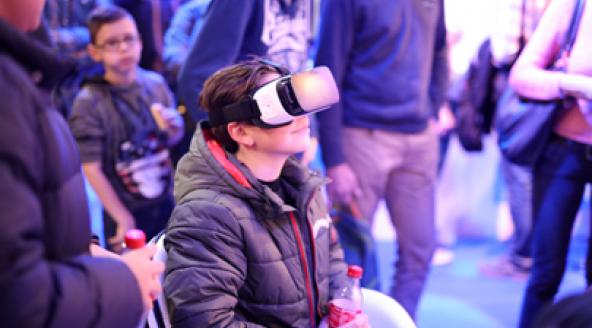 Sjaak Verwaaijen attended the event Bright Day in Amsterdam because of the many Virtual Reality (VR) stands. Two VR stands were ran by alumni of Fontys Hogeschool ICT. Maarten Witteveen, owner of Manusmachina (www.manusmachina.com) and Menno Bisschop with VR Concepting (www.vrconcepting.nl). "We are doing something right at Fontys Hogeschool ICT! ", a very proud Sjaak Verwaaijen says. And duly so. RTL also covered the event:
https://www.youtube.com/watch?v=v4xqE0_VVWg (403)
Pay attention: at 1:13 you'll see Menno Bisschop appear on screen. Alumni, congratulations!
More information: