Game Therapy awarded Incentive prize KF Heinfonds 2015
Wednesday 11 November, during a cheerful award ceremony, it was announced that Vil Du had won the K.F. Heinfonds incentive prize 2015.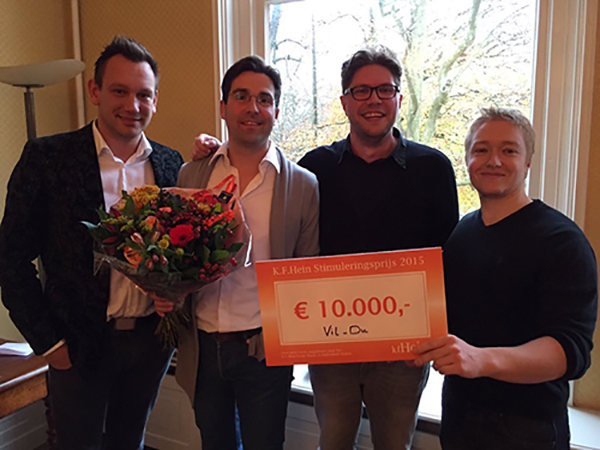 Vil Du? is to become a game for children who have suffered sexual abuse. The game will give them the opportunity of setting their (bodily) boundaries in a digital environment and to process their trauma. This project will be part of the programme 'Child and Trauma'. The prize money of €10.000,- is a huge incentive for the projects and the technological development of this game.
The other nominees were Humanitas Utrecht and Move!.
We are in particular proud of our employee Menno Deen.
Congratulations Menno and team!