FHICT represented at the Education Conference CanvasCon in the British Museum
On 22 October 2015, the education conference CanvasCon was organised in London. At this conference methods were shared that can be used to improve education and enrich the learning environment. Eric Slaats, Martijn Ruissen and Michael Schifferling were asked by Instructure (maker of the system Canvas) to come tell their story and talk about their experiences with Canvas. They were a few fantastic days, party because of the great location: The British Museum.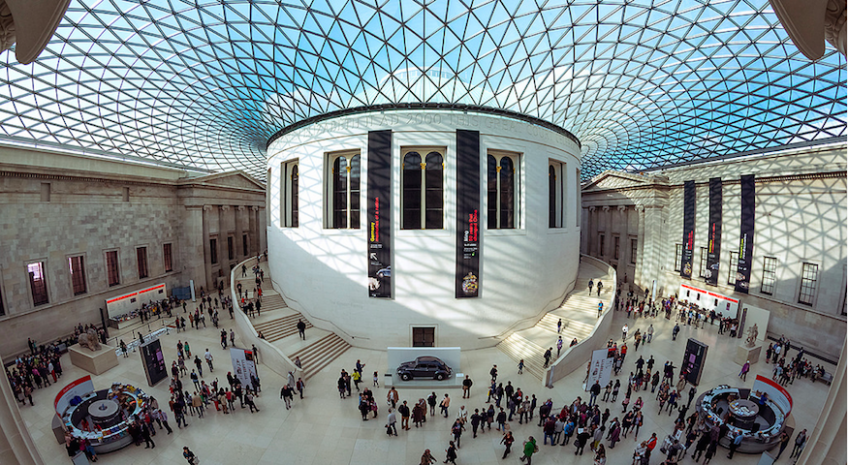 Over 150 scientists, teachers and lecturers from various schools and universities in the UK and Europe attended CanvasCon. Fontys Hogeschool ICT was well-represented. Eric Slaats held a keynote on, among others, the new way of education and how to handle this. Martijn Ruissen and Michael Schifferling held so-called "lightning sessions" to show how to best work with Canvas. According to Eric everybody was very enthusiastic about this: "Fontys Hogeschool ICT really is one of the pioneers in this field. We really have a large advantage." According to Eric, this is because at Fontys Hogeschool ICT, we don't just have knowledgable about education, but also about IT. And that's what makes the difference. "We are able to play our part, because we have that specific knowledge."
Eric is looking back on versatile conversations and a few long, exhausting days. "But it was all worth it! Of course the location also played a role in this. "Very impressive building, the British Museum, a premium location!" CanvasCon is being organised twice a year. Eric, Martijn and Michael have already been asked to attend an edition in the USA. Will they be able to hold a keynote just as inspiring as the preceding ones? If it's up to Eric, there's no question about it: "Absolutely. The more we can bind Canvas to ourselves, the better."