Alumnus Eric Swiggers launches online game about Jeroen Bosch in cooperation with the Brabants Dagblad
"The garden of earthly delights" as a puzzle and "The seven deadly sins" as a wheel of fortune: from now on six of the most famous works of painter Jeroen Bosch can be played as computer games, exclusively on the website of the Brabants Dagblad.
For this we've got our alumnus Eric Swiggers to thank. He developed an online game "Jheronimus Interactive" also known as the"Bosch Game" commissioned by the Brabants Dagblad when he was doing his graduation internship and graduated cum laude. Next to that, his game ensured him a place in the ICTalent Awards 2015, the competitive showcase of Fontys Hogeschool ICT.
The "Bosch game" is an online game in which readers gradually become acquainted with the paintings of Jeroen Bosch. This year it's been exactly 500 years since the painter from Den Bosch died. To honour him, 2016 has been declared his year. By means of six interactive paintings, you can get acquainted with the painter and his work. With each successfully finished painting, the player is given one word. The six words form a sentence together. After having finished the last game, naturally 'The last judgement', the player may hand in his/her sentence through an automatically appearing form. Brabants Dagblad will raffle ten times two tickets to the exposition 'Jheronimus Bosch - Visions of a genius' in the Noord-Brabants Museum among the correct entries.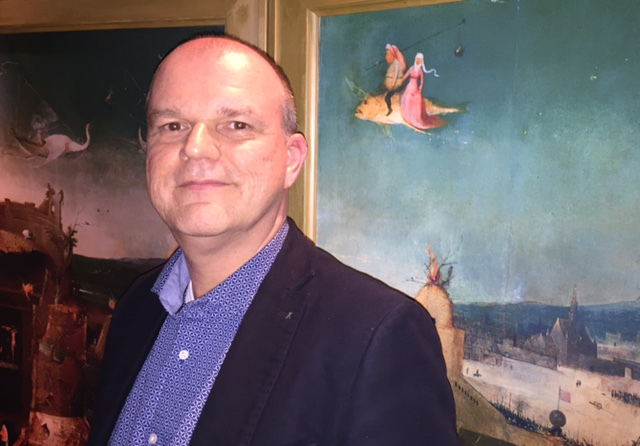 Eric was given the assignment of doing "something with Jeroen Bosch" suitable for a wide public. "I noticed that there was very little attention for the meaning of the paintings of Bosch. Because, if you think about it, what does that owl in the Garden of earthly delights actually mean? That kind of questions, that's what I started from," says Eric.
Play the games on: bd.nl/boschgame.
Read this blog: Bosch Game - One of a kind
Source: Brabants Dagblad