TEDxVeghel announces two games, The Game and Grow
TEDxVeghel has its own game since 17 March 2016. The Game, as the game is conveniently called, is presently available for Android in the Playstore. As we speak, a second game called Grow, is being developed. However, we're still going to have to wait for that a while.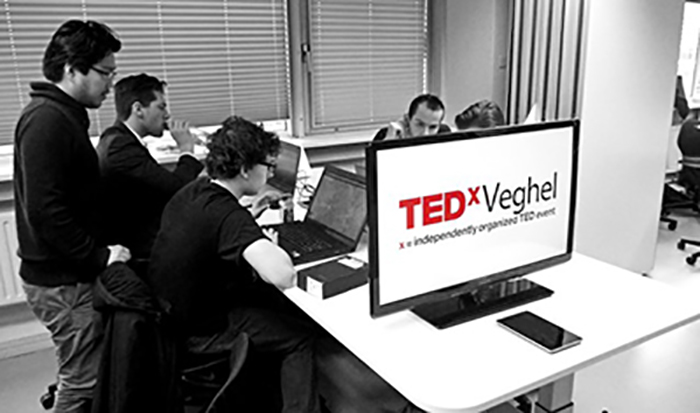 Two groups of five minor-students from Fontys Hogeschool Eindhoven Game Design each chose to develop an interesting, informative game within a period of ten weeks. The two games were given the code names TEDxVeghel The Game and Grow. The first one is now available for download at the Playstore. This cooperation is just one more example of connecting, something the organisation of TEDxVeghel attaches great importance to. The Game tells a speaker what to do to get as many followers on social media as possible for his/her speech and in this way take over the Netherlands. It is an informative game with tips for the speaker and it promotes TED as a concept at the same time. "It was fun, but above all it was an educational time. We have learned a lot about TED as an organisation while at the same time presenting a product that we feel we can really stand behind and that we're happy with", says Lorenzo Suiker.
iOS
The supervisors of Fontys apparently agreed on this and they graded the result with an 8. "At present, only the Android version is available, but hopefully the iOS version will soon arrive as well. The result is a true work of art", project manager Jennifer Luttikhuizen concludes, he is hoping to get his bachelor's degree in ICT & Media Design in a month, with TEDxVeghel as his final project.
Source: www.kliknieuws.nl