Student+ gives workshop on the development of autistic talent Knowledge festival "Learning in Brainport." 
With its 820 visitors, 20 workshops and 65 activities on innovative education, the knowledge festival 'Learning in Brainport' was a huge success.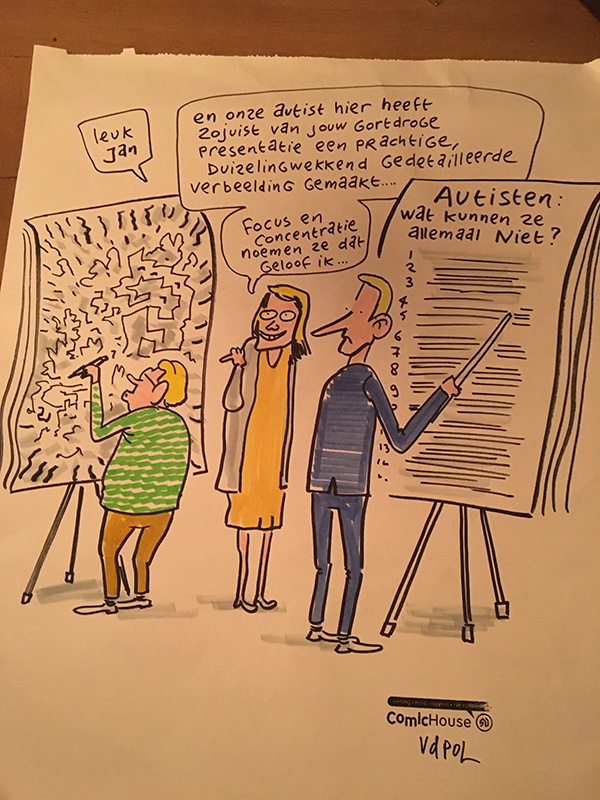 FHICT was invited to contribute to the festival with regard to the subject of autistic talent. The workshop by Roy Houtkamp and Marlou Heskes was fully booked up with enthusiastic participants. In addition to the workshops, Bas Haring served as the keynote speaker. Haring's argument for research in education fitted in well with FHICT's vision: "Carry out research into a subject that you're interested in personally, pose a closed question, use the means you have and critique is a good foothold." But the funniest thing of the festival was undisputedly the cartoon.....