Fontys School of ICT wins first prize blockchain hackathon
Team FHICTchaingers makes young people aware of pension with the help of micro transactions. The former sugar factory in Groningen was between April 5th and 8th the secene of the largest Blockchain Hackaton in the world. Four days and night 700 tech pioneers from all over the world, divided in 63 teams, worked on innovative and future-proof applications, based on various themes, using blockchain technology. Also the team from Fontys School of ICT Eindhoven, the FHICTchaingers. They went home with the first place award in the category "Future of Penions!"
Making young people aware of pensions
Team FHICTchaingers consists of students, alumni and a teacher from Fontys School of ICT Eindhoven (Steve Thijssen, Eveline Druncks, Sebastiaan Verdonk, Toon van Strijp, Jordy Vonk, Tim van Iersel en Erdinc Sacan) makes young people aware about their pension using micro transactions. Eveline Druncks, spokes woman of FHICTchaingers explains: "Young people are not at all concerned about their pension, it is too far away for them. Awareness among young people is an issue for the pension funds We want to tackle this as a team by having young people (actually everyone) thing about his / her pension using micro transaction. At every touchpoint, for instance while receiving deposit, handing in old cell phones, differences in electricity daltrates, you can decide if you want to receive the deposit or have it deposited in your pension fund. We make this possible using Blockchain technology". 
The members of the jury were very enthousiastic about the idea. These were a.o. Secretary of State for the Ministry of the Interior and Kingdom Relations Raymond Knops, Mattereum founder and CEO Vinay Gupta and Special Envoy for Startup Delta HRH Prince Constantijn of Oranje-Nassau.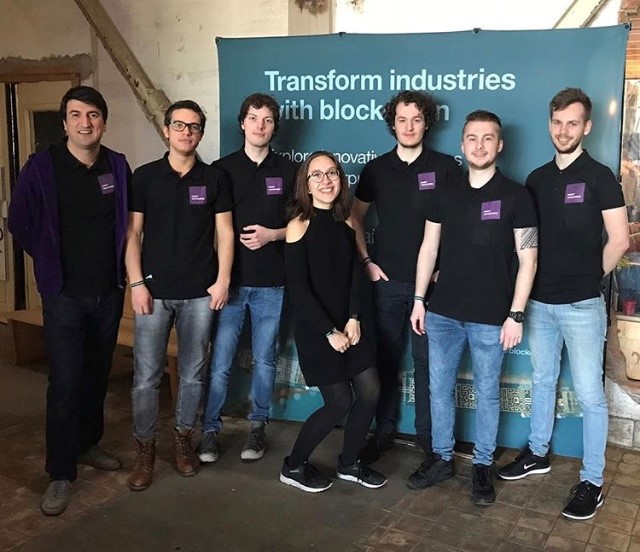 FHICTChaingers congratulations! Watch the aftermovie here. 
More information:
http://digitalmarketingblog.nl/2018/04/07/moeder-der-hackatons-blockchaingers-in-groningen/ (article in Dutch)
After the press release a lot of media published it. See the very long list below: Proud!
Website Fontys
Eindhovens Dagblad
Pensioen Pro
ICT Magazine
BTG
Computable
​Brainport
BRON - Fontys
E52
Dutch Cowboys
Studio040
Wij Brabant
Algemeen Dagblad
Sound Cloud
Dutch IT Channel
WinMag
Blockchaingers
Cryptopoint
NieuwsNL
FTM