Talents Fontys ICT show their best work at ICTalent Awards 
ICTalent participants pitch ideas in De Effenaar 
Tuesday 29 May 2018 Fontys University of Applied Sciences ICT will be organising the sixth  edition of the ICTalent Awards; the competitive showcase where students of all areas of study get the chance to show their best work to teachers, media, Partners in Education, fellow students, parents and other interested parties. In total, eight participants will battle for the coveted ICTalent Award.  
These eight participants were selected via qualifiers and have, in the meantime, been prepared to pitch their idea in maximum two minutes. In addition, their (working) prototypes can be seen at the ICTalent Market. Tickets are available (free of charge) via FontysICTalent.nl 
Programme 
2.15 pm: Reception with coffee/tea (entrance restaurant Effenaar)   
2.15 -3 pm: ICTalent Market in the foyer & restaurant Effenaar  
3.15 pm: ICTalent Awards in large hall   
5 pm: Awards ceremony + concluding drinks (drinks in tent)   
6 pm: End of event 
Participants 
In total, eight participants were selected. A mix of students from various areas of study, locations and from 1st to 4th year ICT students: 
What's in the BOX?! 
HoloCPR 
MiSi 
ManusVR 
RetireMe 
CPVR 
CRE-8 
VidChain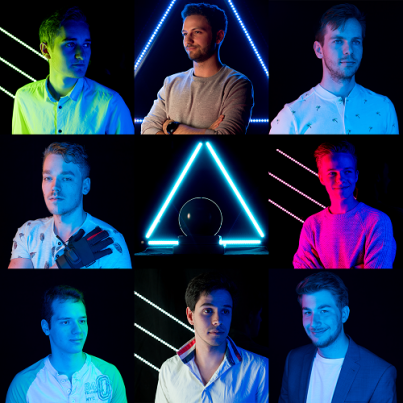 The participants of the ICTalent Awards have to convince the public of the strength of their product. This way, they can collect as many votes as possible. The three participants with the most votes of the Partners in Education present in the hall (companies with which FHICT has a partnership) will face each other in the final before an expert jury, consisting of Carlo Korssen (CEO Indicia), Hank van der Put (CEO Acknowledge) and Arien Kingma (CEO Brand Encounters). 
The winner will be taking home the ICTalent Award,  will receive a voucher to further develop the product and will get guidance for a whole year to turn the idea into a genuine start-up. In addition, the "Audience Award 2018" and the "Exposure Award 2018" will be assigned. More info:  FontysICTalent.nl 
ICTalent Awards 
ICTalent Award is leading and innovative and aims for even more challenge. It offers inspiration and sees to knowledge sharing between students of various areas of study. "Impressive and innovative projects we can be proud of are realised at Fontys University of Applied Sciences ICT. Sharing pride is the focus during the ICTalent Awards. In addition, there is much demand in the business world for enterprising students: students who demonstrate initiative and daring. ICTalent Awards is the preeminent way of conveying and proving this," says project leader Maartje van Hees.