Funding for research projects
In the first round of NWA-ORC the accepted projects were announced on 12 June. It is the first research funding within the new programme of the National Science Agenda: Research on Routes by Consortia (NWA-ORC). The High Tech Embedded Software centre of expertise (Dr. Teade Punter) and the Cybersecurity competence group (Casper Schellekens) of Fontys University of Applied Sciences ICT participate in the INTERSECT consortium led by Eindhoven University of Technology (Prof. Dr. S. Etalle). INTERSECT has been awarded in the range of 5 - 10 million euro projects.
INTERSECT is about Internet of Things (IoT) cyber security. The Internet of Things is one of the greatest challenges for cyber security and cyber privacy. The project addresses this societal and technical challenge and adopts a completely new, fundamental perspective that combines security research (e.g. design, defence, generation of attacks) with legal and criminological approaches.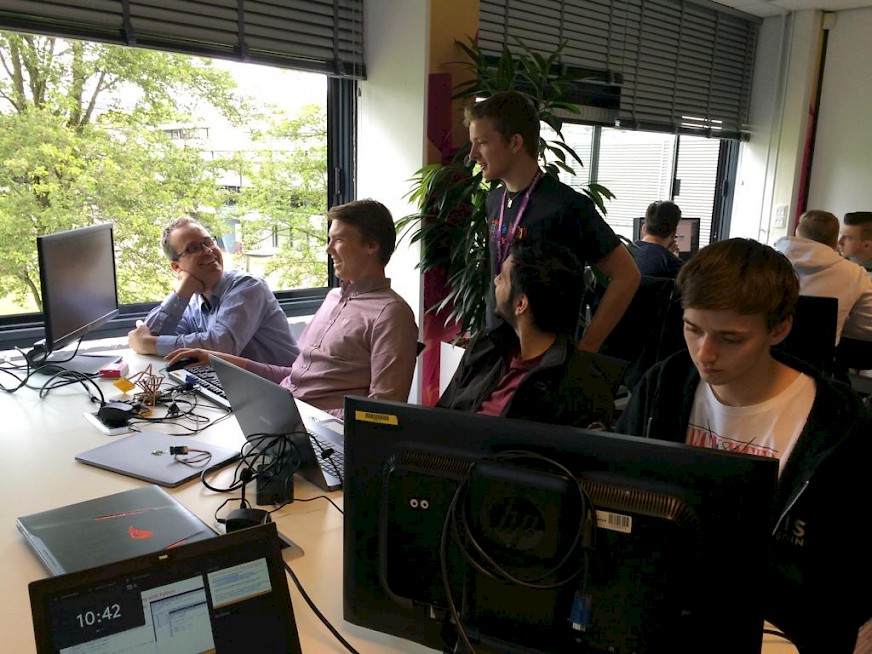 Fontys ICT has been working on cybersecurity for some time now. Student groups have carried out many pen tests (penetration tests) at companies with which their security can be improved. For the past year, the Cyber Security Competence Group and the High Tech Embedded Software professorship have been working together to improve cyber security in technical systems as well. Teacher researchers are therefore working on an analysis of cybersecurity in robots in the smart industry. Fontys ICT also collaborates with TNO in the hands-on workshop 'Working on your own' in which a student team demonstrates security risks and measures to the operators of industrial systems.
The National Science Agenda: Research on Routes by Consortia (NWA-ORC) focuses on achieving breakthroughs through active collaboration within the knowledge chain. Consortia of researchers and social partners from the public and semi-public sectors and the business community therefore work closely together in the design, implementation and application of research.
More information: NWO.nl