UN Agreement gives impulse to Fontys as inclusive educational institution
Maximum development of every student; that is what Fontys strives for. To reinforce this, Fontys signed a Letter of Intent for a UN Agreement on higher education. Fontys ICT University is the initiator of the signing of the agreement which took place at Fontys in Eindhoven.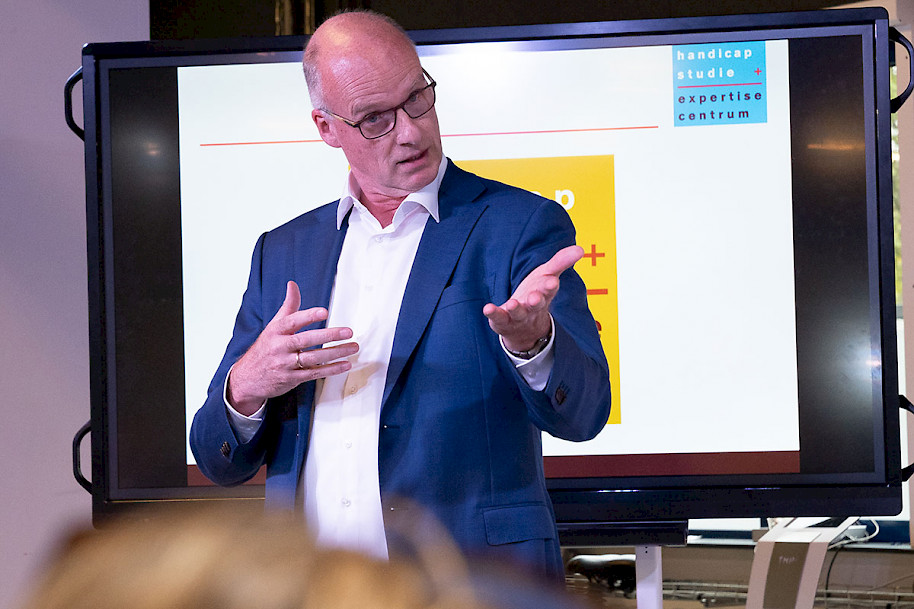 According to a "Handicap & Studie" study, research has shown that thirty percent of the students have some form of disability. 10% experience obstructions during their studies. In addition to the existing laws, the UN Agreement promotes more inclusion, or rather, removing obstructions to make education available to everyone. This not only applies to students with a handicap, but also to voluntary care givers and top athletes.
Sharing knowledge
With students, instructors, employers and representatives of "Handicap & Studie" in attendance, the city and the Ministry of Health, Fontys signed the UN Agreement Letter of Intent in Tilburg yesterday. Fontys and Tilburg are the 9th and 10th universities to sign this letter of intent. Besides the commitment to inclusive education, the signatories also commit to sharing their expertise in such areas as information provision, expertise advancement, awareness, ownership, in and out-flow and digital/physical accessibility.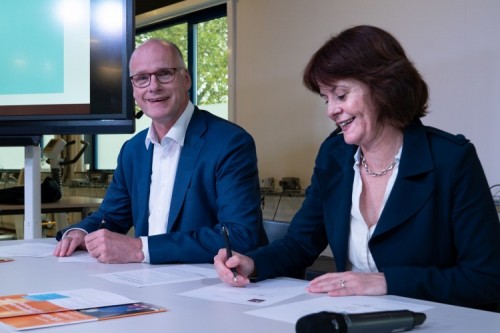 Handicap as an advantage
Fontys ICT University is the initiator of the signing of the agreement at the campus in Eindhoven. Director Ad Vissers: "What one person may call a handicap, could be advantage for someone else. We don't all fit in the same mould. We think it's important to empower the talents of our students instead of denying them and moving onto the future." Fontys ICT University, for example, collaborates with Carapax, a commercial IT company with a social basis that mostly employs IT professionals with autism. Director Addy Borst explains: "These people have a high cognitive level but can't compete on the job market. That's a waste. We utilise job coaches and offer every employee a tailor-made approach which allows them to optimally perform."
Student involvement
Tom is hearing-impaired and he came to the signing with a speech-to-talk interpreter. "I consider it a positive step forwards when schools stand up for the rights of people with disabilities. Not everyone takes everything into account. A recommendation: involve the students. They know better than anyone what they need. Roos strongly agrees with that. "Sometimes it's just the details, such as a low-stimulus environment or the option of being able to take a moment to shake off some energy, that can already be enough to help someone." Freek has noticed that he is not always understood. "I suffer from ADHD, which means I am easily distracted. Instructors might think I lack motivation, even though I am trying to do my very best. It is important that the instructors are aware of these disabilities." The sight-impaired Ezyo inadvertently demonstrates what students with disabilities are faced with. He is late for the appointment at the Explore Lab because the signage was insufficient for him.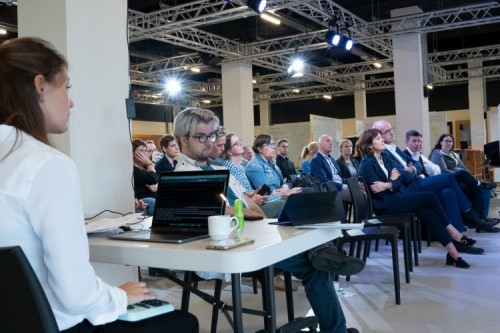 Optimal development
How will Fontys tackle this? Houterman: "By signing the letter of intent we are saying that Fontys is committed to being an inclusive educational institution. In addition to the general measures, we must also provide customised service. We have recently formulated our basic principles for student coaching and student welfare. In doing so, we established that every single student should be able to optimally develop and grow. This ambition shall be converted into a student coaching policy which all of the schools will adopt. In the HBO programme, we are also experimenting with flexible education, which means each student follows a customised programme." He laughs: "If this keeps up, in five years' time we won't need a UN Agreement at all anymore."
Author: Ingrid Oonincx / Photos: Paulissimo.nl