Artificial Intelligence, cyber security, blockchain, data science and eGoverment are themes that play an important role in the digitisation issues of the national government. Curious as to how central government and higher education are tackling these issues in practice? The cooperation programme I-Partnership Government - Universities of Applied Sciences will make an important contribution to this. It goes without saying that Fontys University of Applied Sciences ICT is one of the partners!
Joint research projects and other forms of collaboration in innovation labs, among others, will enable government employees, students and researchers to work together on innovative solutions to central government issues. Ad Vissers, Director of Fontys University of Applied Sciences ICT: 'You want to train students for tomorrow. So those questions from the central government as a learning environment for students are perfect. Finding those solutions together is very good on both sides'.​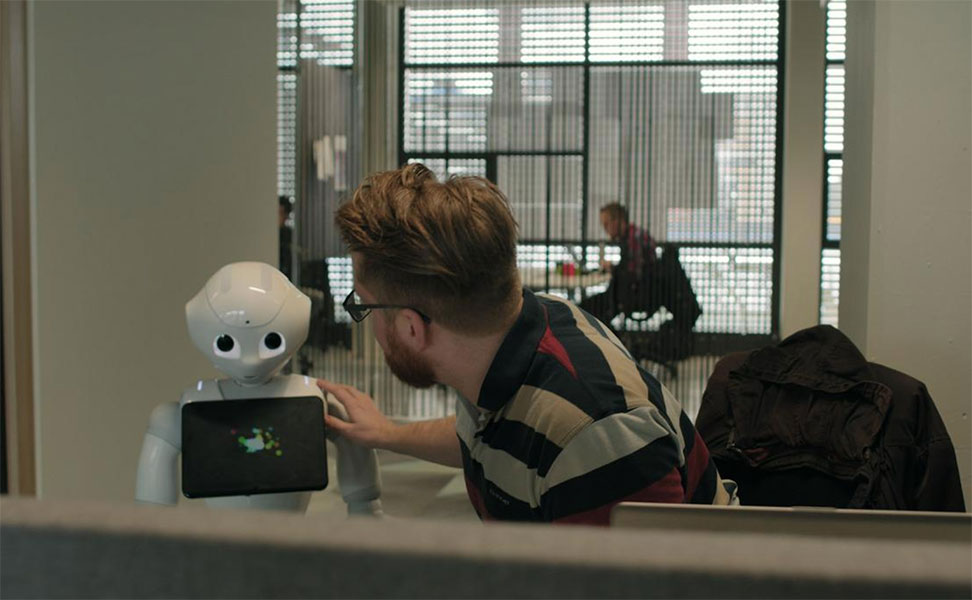 Visit the website, including a nice video!